Performance Testing Software Systems
A Heuristic Approach
Who is the ideal student?
The ideal student is anyone who feels driven to be an excellent performance tester of software systems or a manager of performance testers or performance testing projects.
The class is useful to all levels of performance testers and members of the extended performance testing and tuning team, but seems to be most appreciated by seasoned performance testers who want to become expert performance testers or trainers of junior performance testers. The class works well when strong-minded and skeptical students attend the class. They challenge the instructor and make the class better, just like testers should.  The intent is to make the workshop as stimulating of an intellectual experience as you can handle.  The base slides from this workshop are kept up to date and available here.
Additional variants of this workshop have been customized to focus on other members of your team who are involved with achieving a well performing system.
Principles of Performance Testing: Managers, Executives, and others looking for an introduction
PTSS; A Heuristic Approach: Performance Testers and Managers of all experience levels
PTSS; An Introduction: Anyone involved with achieving well performing systems
PTSS; with Client's Tool of Choice: Performance Testing teams with some tool experience
PTSS; Applied: Software Development teams including one or more Performance Testers
PTSS; Analyzing Performance Test Data: Anyone who analyzes performance test results data
PTSS; Performance Testing the Front-End: Performance Testers, Front-end Designers, Developers, and Front-end Administrators
PTSS; Designing Performance Tests: with UCML: Performance Testers, Analysts, Architects, Managers
---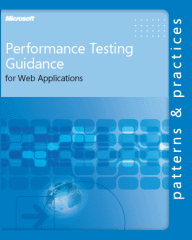 ---
---
---
---