PerfTestPlus Strategic Alliances
PerfTestPlus is extremely selective in who we form alliances with. We will only work with companies and individuals that exemplify the highest standards of ethics, integrity and quality of service. While we are certain that you will never have a complaint with any of these companies, if you do, let us know and we will help you resolve the problem.
AmiBug.Com - AmiBug is a Montreal based consulting company that specializes in training, coaching software professionals.
DeveloperTown - DeveloperTown is a venture development firm who invest time and effort instead of cash to help your innovative idea succeed.
Satisfice - Satisfice is dedicated to teaching and consulting in software testing and quality assurance.
Centro de Ensayos de Software - The Centro de Ensayos de Software is a non-profit software testing laboratory in Uruguay with ties to both the Uruguayan IT Chamber and the Computing Institute of the Uruguayan Republic University School of Engineering
Karen N. Johnson Software Testing - Karen Johnson is an independent software testing consultant who focuses on the art and practice of software testing and software test management rather than particular subject domains.
Quality Tree Software - Consulting and Training in Agile Software Testing by Elisabeth Hendrickson and Associates
Stanley Reid Consulting - IT recruitment and placement firm specializing in senior personnel and personal client relationships.
---

Purpose:
AmiBug's purpose is to help companies, and individuals, succeed in developing quality software solutions in a timely, and cost effective manner.

AmiBug will help companies to organize their product development teams, departments and projects!

AmiBug will teach, and demonstrate by example, simple truths about how to achieve excellence in all aspects of software development without overburdening people with heavy process and procedures.

AmiBug will help software developers grow professionally through teaching, coaching and management consulting.

AmiBug will help advance the professional practice of Software Engineering and help improve the quality of life of software development professionals and their families.

AmiBug will promote the Software Quality Assurance and Requirement Management roles as being a fundamental part of any commercial software development process.
Core Values:
Purpose: AmiBug keeps on purpose!

Honesty: AmiBug Builds trusting relationships.

Integrity: AmiBug Makes and keep commitments.

AmiBug Fosters Gung Ho Employees.

AmiBug creates Raving Fan Customers.
At AmiBug we know that Work is a very important part of you life, it must be fun!
"Rob Sabourin is so passionate about software quality and educating others that some people who have seen him speak have called him 'Reverend Rob Sab". Rob's passion is just one reason I have such respect for him. Rob is a fun, engaging, collaborative professional who teaches software engineering in an academic setting and practices what he teaches in industry, but above and beyond all of that, Rob and I share what he calls a 'value-sync'. Rob and I both love our jobs, strive to continually improve ourselves, but never forget to love our families most of all... he even wrote my children's favorite book (and it's about software testing!)"
-- Scott Barber
---

DeveloperTown is a venture development firm. Our smart and driven developers help your innovative idea succeed faster and go further. Instead of investing cash, we invest time and share experiences. To compete with fast-moving startups, you need a team who will do whatever it takes to succeed, and each of our developers directly shares the equity stakes we earn from our client companies, so we don't win unless you win.
We've also taken the time to assemble what we believe are the best technologies for providing us the right balance between the need to support rapid development and our desire to build a solution that's both robust and scalable. For startups, we focus on getting to a working demo, followed by early versions built on a scalable technology foundation which you can take over at any time.
"In many ways, DeveloperTown reminds me of the custom software development company I cut my teeth with many years ago. The business model is a bit different, but the attributes that make these the best custom software companies of their times are the same: an absolute dedication to overall client success vs. a desire to deliver acceptable software, an unrelenting entrepreneurial spirit, a deeply seeded love for innovation, and an unshakable commitment to team over individual.
Of course, these attributes are easy for a company to put in a mission statement, but that's not what I'm talking about. I know the individuals who make up DeveloperTown, and these are the attributes that describe every single one of them personally. Whether DeveloperTown has written down or spoken those attributes, I don't know, but I do know that the company, the projects and the people exemplify them every day.
If you, or someone you know, has an innovative idea, are in need of some product/software development support to get from idea to MVP (Minimum Viable Product), and don't have the cash on hand to pay a 3rd party to develop the software on your behalf, you'd be a fool to not talk to the folks at DeveloperTown."
-- Scott Barber
---

Many testing companies consist of business people trying to provide testing services. I'm not like that. I'm a craftsman who runs a business. What you'll find at this Satisfice website is mainly interesting articles about testing.
Testing is a very young field in some respects. We are all groping toward expertise.
I specialize in thinking about, teaching, and performing testing as a sophisticated thinking art. I am part of a community called the Context-Driven School. Some of the best known names in the testing field are part of this movement.
I offer testing classes and consulting. My classes are set up to be provocative and experiential. Each class is an exploration of my notes as a student of testing, for the benefit of other students. This is an exciting subject for me, and my goal is to share that excitement; to infect you with it.
"James Bach isn't simply an expert consultant, he's a visionary. His unadulterated and uncompromized love for his craft is nothing short of inspiring. I learn more from watching Jim's brain work for ten minutes than I've ever learned from a scripted class. I find his knack for asking direct and thought-provoking questions without pretext or preable to be fantastically refreshing -- especially when compared to the politically motivated, superficial fluff (or what he would call 'Soggy cornflakes') I so often encounter elsewhere. I have the utmost respect for and trust in both James Bach the software tester and my friend Jim."
-- Scott Barber
---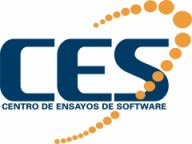 The CES blends academic methods, proven industry practices, and the experiences of their staff and alliances to deliver exceptional software testing services including:
Consulting: We'll advise your company in testing process improvement, testing strategy, test automation.
Training: We develop and deliver custom training for undergarduates, postgraduages, and professional teams in various areas of software testing.
Testing: We'll test your applications in an effective and deliberate manner based on your context and objectives while focusing on your business risks and needs. We specialize in:
Functional Testing

Integration Testing

Configuration Testing

Robustness Testing

Compatibility Testing

Stress Testing

Load Testing

Scalability Testing

Acceptance Testing
At the CES, we are dedicated to leveraging all of the resources available through our staff, the university, and our allilances to not only exceed our clients expectations on individual contracts, but to look beyond individual contracts to build lasting relationships that benifit both the CES and our clients.
"I recently had the pleasure of travelling to Uruguay and getting to know the executives and testers of the CES. This is an extremely professional, technically competent, dedicated organization that shares my core values of only taking on projects where they feel they can provide real value, advancing the state of the practice through training, and narrowing the gap between academics and practitioners through close collaboration. Having spent time with the CES and reviewing their work on some recent, high-profile, high-stress, high-risk projects, and having frank discussions about their business, project, and client management models, I recommend them without reservation for any project they are willing to take on. In short, I am proud to be considered a friend of the CES."
-- Scott Barber
---

I'm a software tester and I'm passionate about my work.
Software testing is an interesting intellectual challenge. Finding flaws in software is ultimately about building a better product.
My focus has remained in software testing and not in a particular subject domain. I've worked with a variety of software products in banking, ecommerce, contact management, library management, etc.
Technology fascinates me. In my years of software testing, I've worked on a wide range of technologies from JCL on the mainframe to tag clouds in Drupal.
"Karen Johnson is more than a master of her craft, she is a thoughtful, caring person with a strong desire to help others succeed. I am always thankful for the time I get to spend with her. I learn from her, I'm challenged by her and I'm a better tester because of her. It's hard to imagine a test team that wouldn't be better for having worked with her.
Karen is a well respected member of the software testing community. She is ethical, hard-working, dependable and a joy to work with."
-- Scott Barber
---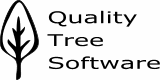 Elisabeth Hendrickson specializes in making software better. "Much of what I do involves testing, but testing is just one piece of the puzzle. I work with the whole software project team to clarify requirements, improve communication, prevent problems, and measure success."
"Elisabeth is great tester, trainer and person. She is a respected member of both the context-driven software testing and the agile development communities. Her site is full of material that is well worth the time to read."
-- Scott Barber
---

Better IT Recruiters, With Deep Technical Experience In:

IT Consulting
Rational Tools & RUP
Configuration Management
Software & Systems Engineering
Software Testing & Quality Assurance
"Owned and operated by Ron and Mary Stanley, SRC has not only been a friend of PTP since it's inception, but have been personal friends of mine since before either SRC or PTP had been conceived. Ron and Mary are two of the hardest working, honest and ethical people I know. I trust them and their business endeavors implicitly and am proud to count them as personal friends."
-- Scott Barber
---