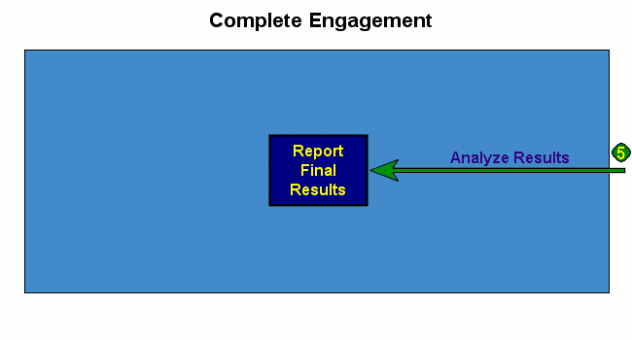 Aspect: Complete Engagement
The Complete Engagement aspect of the performance testing lifecycle is the final phase of the project. The intent of this aspect is to document the results of the project. While this aspect contains only one activity, that activity is important enough to be treated separately from the others. The performance test final results document is the fourth significant deliverable of the project.
Click on an activity to learn more about that activity or click here to return to the Approach page to review another aspect.
---